STEP 1: Select Your Booth Location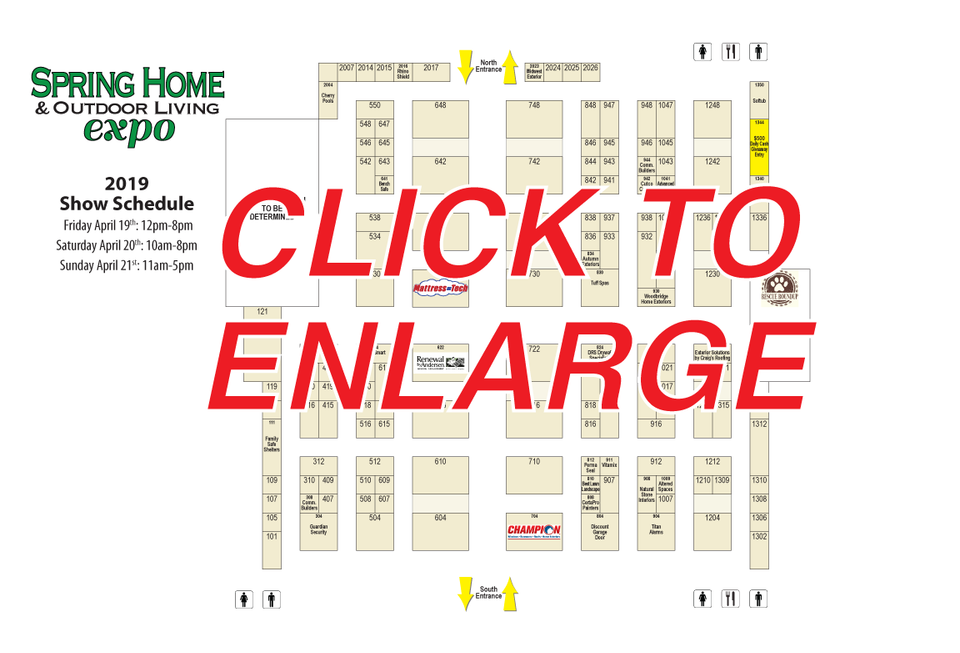 Click on the map image to download the hi-res PDF for easy reading or printing.
Review the map and select your booth location preferences. You will need 4 choices to enter into the online system (step 2).
The map is updated regularly, so be sure to 
check back
 just before sending in your booth order.
When you have your top 4 booth locations selected, you're ready to move on to STEP 2. Click 
here
 or click the button at the bottom of the page to continue. Or, if you need to return to the main page for Spring Home & Outdoor Living Expo 2019, click 
here
.